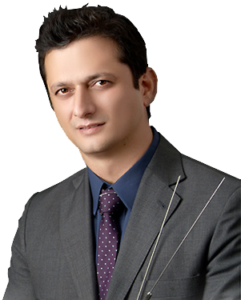 Dr. Arif Hussain is a dedicated, seasoned Plastic Surgeon with over 15 Plus years of experience and continuing interest in cutting edge technologies. He specializes in Reconstructive and Cosmetic Surgeries requiring precise and subtle skills. He is working as a qualified plastic and cosmetic surgeon and providing his skill for different leading cosmetic surgery centers both national and international.
He is the CEO of Aesthetic shapes as well which is the most advance cosmetic center in Pakistan. After completing his Masters in Plastic Surgery in 1997, he left for Toronto for fellowship in Aesthetic surgery and now working with distinguished Plastic surgeons in Toronto. Dr Arif Hussain is specialize in body contouring procedures specially Gynecomastia, Liposuction, Tummy Tuck, Organic Breast Augmentation, Brazilian Butt Lift, Fat Transfer/Grafting and Non Surgical Facelift. He has been featured on many popular TV Shows and have performed live plastic surgeries.
Schedule your Appointment today!
DHA Clinics:
+92 321 242 4812 | +92 345 484 9111
P-38/A, st # 10 Khayaban-e-Rahat, Phase v1, Karachi, Pakistan
Mon ….. 3 – 6 pm | Tues & Fri ….. 6 – 8 pm
Parklane Hospital:
+92 321 242 4812 | +92 345 484 9111
56 Old Clifton, PAKLANE HOSPITAL, Karachi, Pakistan
Mon & Weds …… 8 – 9 pm