Best Plastic Surgeon in Karachi Pakistan
Dr Arif Hussain is the best plastic surgeon in Karachi, Pakistan. He is the only member of Canadian Society for Aesthetic Plastic Surgery (CSAPS) in Pakistan. He is also member of Pakistan Association of Plastic Surgeons (PAPS). After completing his masters in plastic & cosmetic surgery Dr Arif Hussain did his fellowship in Aesthetic surgery from Toronto. He is working with leading Plastic Surgeons in Toronto! Dr Arif Hussain has been performing Plastic & Cosmetic surgeries in Karachi, Pakistan for more than 15 years. He does very latest tech daycare cosmetic & plastic surgeries with quick recovery and solid results. He comes from Toronto and performs the procedures. Dr Arif Hussain Specializes in Liposuction, Tummy Tuck, Breast Augmentation, Breast Implants, Breast Lift, Breast Reduction, Gynecomastia, Facelift, Brazilian Butt Lift and Fat Transfer/Grafting. He offers Online Consultation on Whatsapp! Dr Arif Hussain is the CEO of Aesthetic Shapes which is a private Cosmetic and plastic surgery Clinic in Karachi, Pakistan. In only matter of 15 plus years, it has made its mark of excellence in Liposuction - Lipo Selection, SAFELipo, tummy tuck & Body Contouring Procedures, Hair Transplant Surgery, Breast Surgery and Skin Care. The Clinic is well equipped with most modern clinical setup to perform cosmetic surgical and aesthetic procedures.
YOUR TRUST IS OUR STRENGTH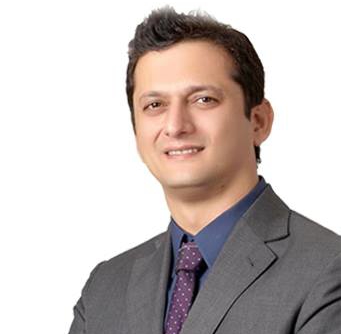 Plastic & Cosmetic Surgeon
Dr. Arif Hussain
Dr. Arif Hussain is a dedicated, seasoned Plastic Surgeon with over 15 Plus years of experience and continuing interest in cutting edge technologies. He specializes in Reconstructive and Cosmetic Surgeries requiring precise and subtle skills. He is working as a qualified plastic and cosmetic surgeon and providing his skill for different leading cosmetic surgery centers both national and international.
He is the CEO of Aesthetic shapes as well which is the most advance cosmetic center in Pakistan.After completing his Masters in Plastic & Reconstructive surgery Dr Arif Hussain did his fellowship in Aesthetic surgery from Toronto. He is working with leading Plastic Surgeon in Toronto and awarded with active membership of Canadian Society for Aesthetic Plastic Surgery (CSAPS) which is only awarded to surgeons who are fellowship trained in plastic surgery. Dr Arif Hussain is the only CSAPS member in Pakistan who meets all the requirement to become a member! Dr Arif Hussain is specialize in body contouring procedures specially Gynecomastia, Liposuction, Tummy Tuck, Organic Breast Augmentation, Brazilian Butt Lift, Fat Transfer/Grafting and Non Surgical Facelift. He has been featured on many popular TV Shows and have performed live plastic surgeries.
more
Gallery Before / After
*Disclaimer: individual results may vary
Success Stories
*Disclaimer: individual results may vary
Gynaecomatia was a night mare for me. I had tried everything, the pills cardio exercises but nothing worked so I decided to go for surgery and then I searched for surgeon to get rid of this problem and came across Dr. Arif Hussain. I went to him for checkup. After two hour surgery I found that I have no longer this problem and now I can wear fitted cloth west without any hesitation
Adeel +92-344-2108399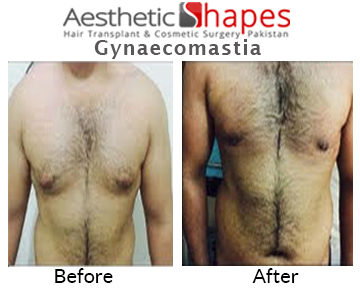 Dr. Arif Hussain has changed my life. He has many years of experience and had all the credentials I was looking for. After I got done with my surgery I took off my garment and saw my chest was flattened from the front and side and giving me the best results. Literally I had a brand new body. I would like to show my gratitude to Mr Dr.Arif Hussain for doing a great job. I highly recommend all those who wants the best results. Dr. Arif Hussain is the best choice
Zain Shaikh +92-324-2940181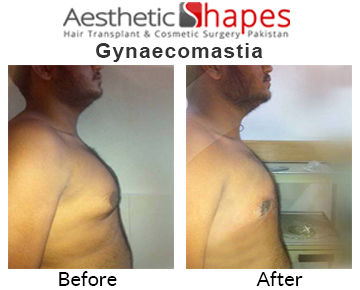 I had gynecomastia since the age of 15. One night I was going through the success stories and I came across one from Pakistan Dr named Syed Arif Hussain. I called at Dr Arif's clinic, as Dr. was in Canada so they fixed a skype session for me. After examining, Dr. Arif told me it's a true gynecomastia and it can be fixed in one hour surgery. Overall best investment, this surgery has been the greatest thing that has ever happened in my life. I am glad Alhamd-o-lillah I found the right doctor otherwise things might have gone worst
Naeem Khalid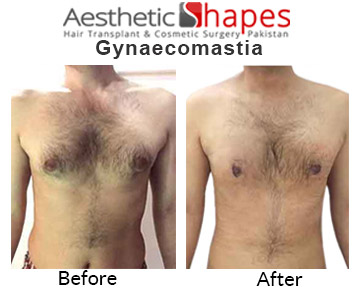 I was looking for an expert cosmetic surgeon in Pakistan and fortunately came across Dr.Arif Hussain. After having few skype sessions with Dr. Arif he assured me for best cosmetic results. Despite of living and working abroad (UAE) I managed to take off days out of my busy schedule and went to Pakistan (Karachi) for gynaecomastia surgery. The results were remarkable.If you have any queries related to gynaecomatia surgery and recovery period feel free to contact me 00971-55-7885028
Shabbar 00971-55-7885028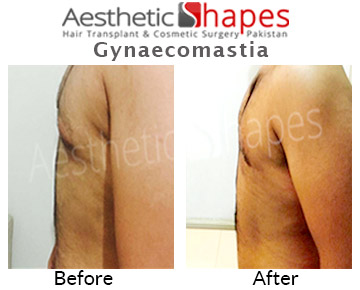 The gynaecomastia surgery has made my life more comfortable. I read about Dr Arif from a website. After contacting him through Skype and taking complete surety of the treatment, I went on with the surgery. I returned home the same day, and was almost pain free by the end of it. For those who are indecisive or anxious about the procedure, I highly recommend going through with it, and my very positive experience should be a testament to how capable Dr Arif is as a surgeon.
Asad +92-336-236 4944