Breast Augmentation. Breast Implants Or Fat Transfer?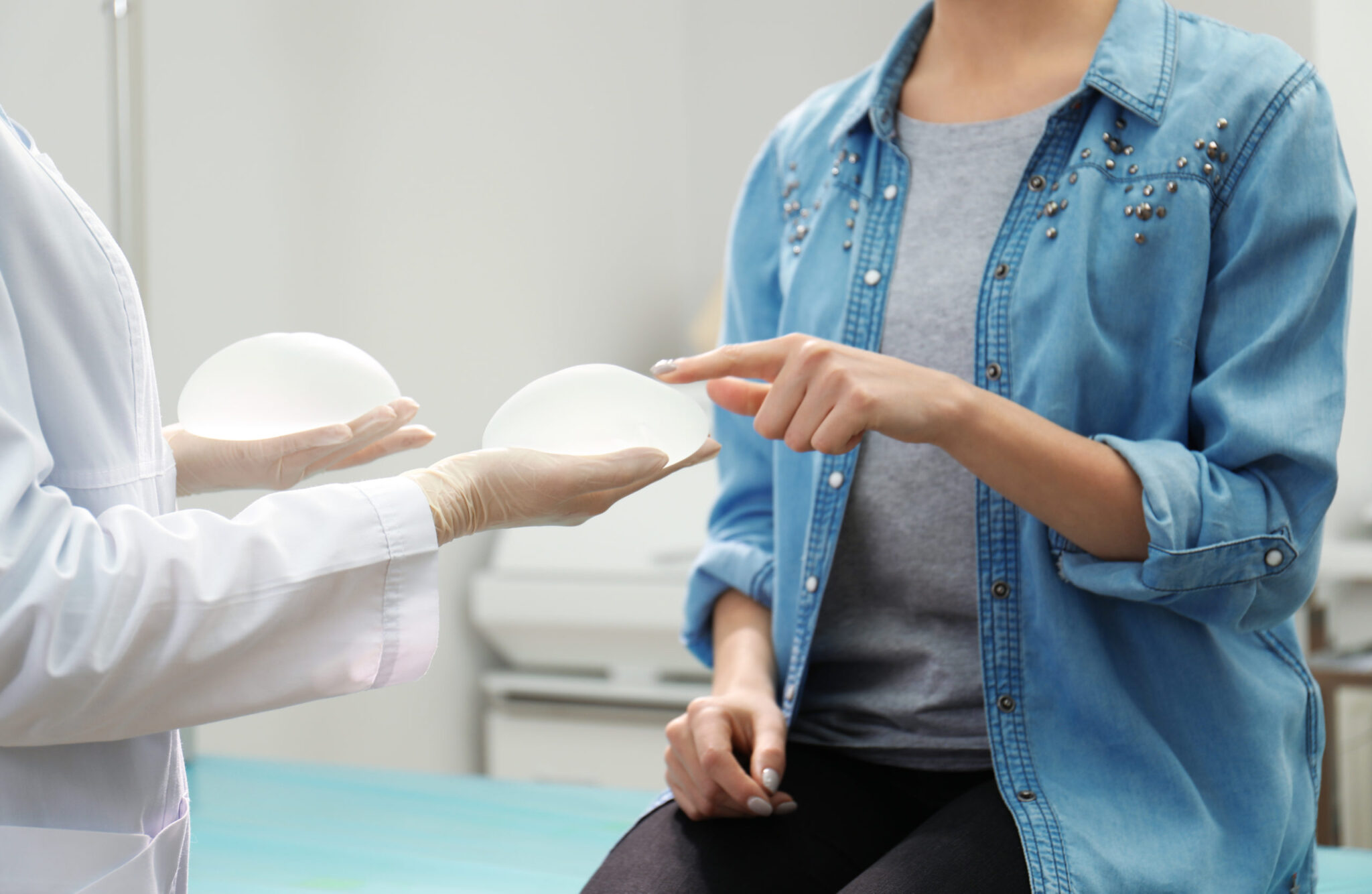 The most popular surgery in the market is the one that helps you achieve the ideal hourglass figure. Those days are gone when women only wanted to be skinny and lean. We want curves! But all in the right places, of course!
Therefore, breast augmentation and Brazilian butt lift (BBL) are the most sought-after cosmetic procedures in the market today. In fact, a combination of the two surgeries will allow you to achieve a figure you always dreamt of.
Breast augmentation is commonly referred to as a "boob job". From celebrities to influencers, everyone seems to be getting it. This is so because they help you achieve the womanly figure making you feel more desirable and confident.
Now the next question arises that which approach should you use? There are basically two ways these are done i.e.,
Implants
Fat transfer/fat grafting
In order to decide which way to go for, let's find out a bit more about them.
Breasts Implants:
The technique of breast implants in Karachi, Pakistan is specifically designed for those women who want to increase their chest size prominently.
Usually, after mastectomy, the surgeon inserts breast implants in the chest area but he will make incisions before the insertion. As they are made along the natural curve therefore, scarring is not much visible.
There are two types of implants that are as follows;
Silicone implants
Saline implants
1.    Silicone Implants:
The outer shell of these implants is made up of silicone which contains silicone gel inside. Due to this, they feel more natural in comparison to saline implants.
2.    Saline Implants:
These implants come with a filling of a saline solution while their outer shell is made up of silicone. The surgeon fills them up after he inserts them into the breast pockets. However, some types are already filled.
Pros:
They come in a variety of sizes so, the surgeon can choose the ones which would be specific to your need and requirement.
Therefore, you can also achieve any size you want regardless of your body type. Nevertheless, the surgeon will help you select the desired size of implants before conducting the procedure.
Let's look into some more pros of having breast implants in Karachi, Pakistan:
1.     Subtle And Visible Change:
More to your interest, implants leave a lot of room for customization. You can achieve your aesthetic goals easily if you opt for implants. What's more? You can tailor the procedure with the help of your surgeon according to your preference, need, and requirements.
2.     Lean Physique:
If you aim to get some curves but you have a very lean body type, then implants will suit you best. This is so because lean body types don't have any fat to spare therefore, they can't get fat grafting done.
3.    Predictable Changes:
There's a lot of discussion and decision-making involved in breast augmentation by implants. So, in the end there's very little room left for any surprises.
Fat Transfer In Karachi, Pakistan:
Science and technology have developed this technique over time for those women who crave an all-natural appearance.
In this approach, the surgeon will use the liposuction technique to transfer fat from other parts of the body to your chest area. Moreover, this approach best suits those women who want natural results because this technique creates a very small increase in their chest size.
Noticeably, a suitable candidate for fat transfer would need to have extra fat on their thighs or hips to spare. The surgeon will remove fat from the designated area and then purify it. Then, he will inject it into the breast pockets.
Pros:
This technique has an added benefit that is the patient will get breast enhancement in addition to the body contour as the excess fat gets removed.
But the changes achieved by this surgery are very subtle. The breasts initially feel soft but over time, they continue to sag because the material is all-natural. It is also a bit difficult to mold and sculpts.
Both procedures need to get checked after a while. But the changes made by fat transfer get diminished more quickly.
1.    Subtle Change:
Some individuals get skeptical and don't prefer any foreign material in their bodies. Also, in fat grafting, there is minimal risk of rejection. But the outcome is very subtle so, you can only achieve a cup increase.
2.      Overall Contouring:
Other than that, this technique also contours your body overall.
Which One Should I Choose?
Both approaches aim to boost your self-confidence and give you the motivation you need to step out into the world. It is completely your choice and needs.
Consult your surgeon regarding both approaches so that, you can make an informed decision.
The Takeaway:
Picking the right person for the job is equally important. He will guide you better in making the best decision. Besides, a skilled and qualified surgeon always puts your health and requirements first. His top priority is to help you achieve your desired goals.
So, make sure to do thorough research before going under the needle. He should be well-reputed with enough experience and knowledge.
Since it is a major surgery that will transform your look, make sure you choose the right person for the job.
How To Find A Good Surgeon?
Always go for a highly qualified and well-trained surgeon who can expertly do the surgery. Especially, when it's your special day and you can afford no chance of error.
Before making an appointment for breast implants in Karachi, make sure you are contacting a well qualified and trained surgeon. He should listen to your requirements and assess your health condition. Then he should suggest the most suitable procedure for you. Furthermore, he should be able to communicate all possible outcomes of the procedure, risk factors, and downtime. For this, you should arrange separate sessions. Furthermore, you should have a look at the before and after pictures of previous cases.
About Us:
Are you looking to get your breast implants in Karachi. done correctly? Want to have a great looking body. Let Dr. Arif Hussain do this who goes the extra mile to satisfy every single patient of him fully.  With having years of experience in cosmetic surgery and after performing hundreds of successful breast implants in Karachi. he will not disappoint you. He makes use of cutting-edge technology as well as up-to-the-minute surgery tools, in particular, more than 20 years of experience. This is how he gets in the bag maximum client satisfaction. So, let your dream of having desirable face come true by coming in contact with us today. Please get to know about our client's feedback for a better idea.