How Long Do I Need To Take Off Work After Breast Augmentation Surgery?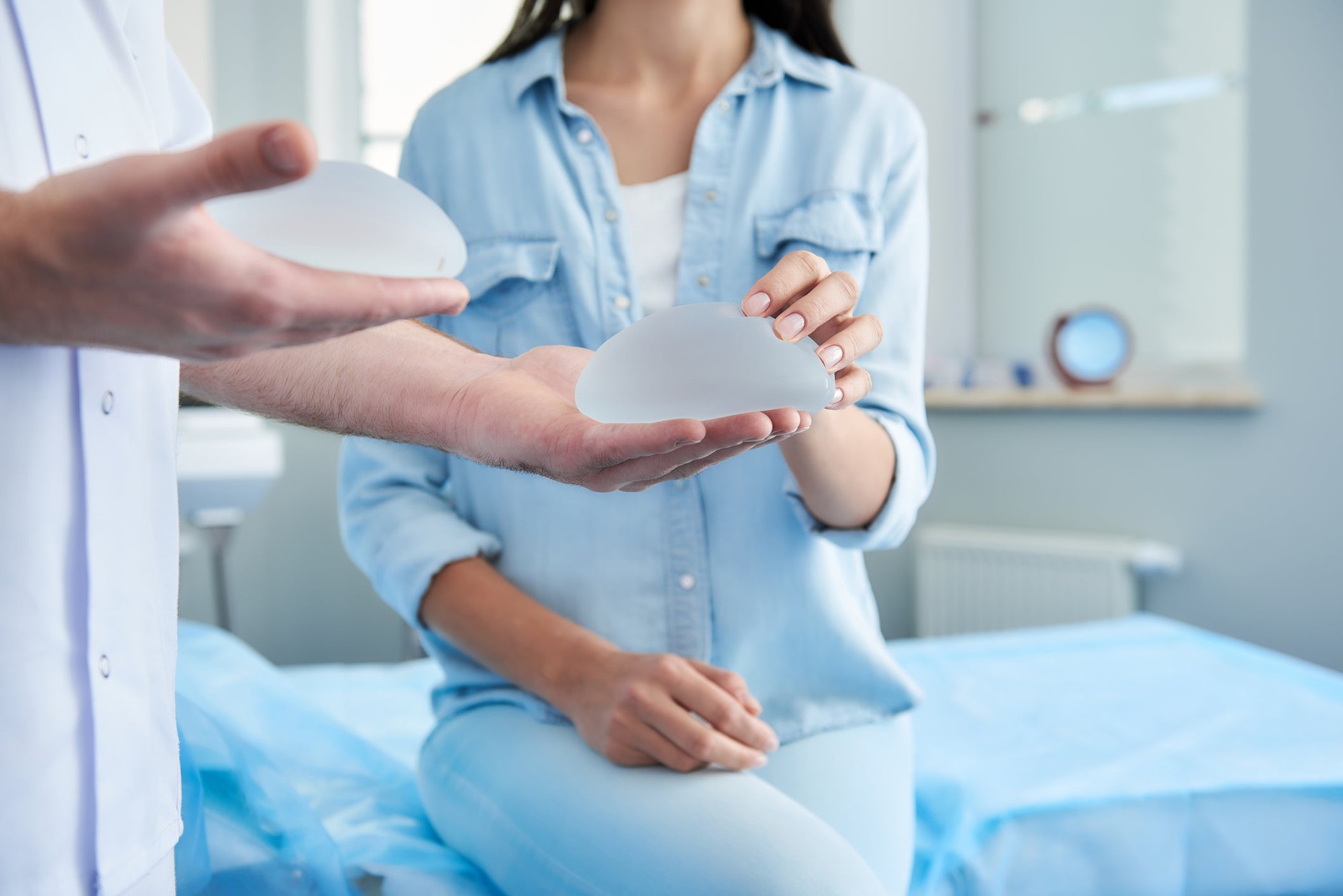 Aging is so real but for me, it was depressing too. It wasn't easy to see my body getting aged and I hated all those aging signs. Being a fashion freak, I cannot tolerate looking old and unattractive. I started noticing my saggy breasts and how my clothes were not fitting me that way they used to be.
That was when I decided that I will have breast augmentation surgery.
At that time I was nervous and scared too. Plus I was also worried about how long I will need to take off work.
But all the problems got resolved after choosing a reliable and well-qualified surgeon. Luckily, i didn't need to take a long leave and my problem was gone forever. Keep on reading:
Breast Augmentation Surgery:
This is the story of Mrs. Ahmed who opted for breast augmentation surgery and is highly satisfied with it. Wondering what is breast augmentation surgery? Want to know about the procedure? Why do women go for it? What are the pros and cons??
These are the questions that need a response. So, here is all you need to know about it.
What Is Breast Augmentation Surgery?
Breast augmentation surgery In Karachi, Pakistan involves breast lifting in which the surgeon places implants behind chest muscle or breast tissues.
These implants are either sacs of saline water or silicone. This procedure helps you get rid of saggy and unattractive breasts and makes you even more attractive.
What's The Procedure Of Breast Augmentation Surgery?
Breast augmentation involves two types of implants as discussed above. Here, we will tell how these work.
·        Saline:
In this type of implant, the surgeon uses shells filled with saline water to lift the breast.
·        Silicone Gel:
In this type of implant, the surgeon uses plastic gel filling in silicone shells to lift the breasts.
Procedure:
Here is the procedure of breast augmentation surgery. Let's have a look at it.
1.     Anesthesia:
This is the first step in all types of surgeries. The surgeon gives you either local or general anesthesia according to the requirement of your body. Once you get the anesthesia, then the surgeon moves to the next step.
·        Incisions:
Then comes the incision time. The surgeon will place an incision either behind the chest muscle or at the back of the breast tissues.
These incisions are very small just to avoid the visible scars. What's more? These incisions depend upon the type of surgery you opt for, the size you desire, and your body requirement.
·        Implants Placement:
Then the surgeon places implants whichever you opt for. After the successful implantation, he moves on to the next step.
·        Closing The Incisions:
Now, your surgeon closes the incisions with sutures and adhesive tapes. The incisions are closed in such a way that possibility of the visible scars reduces from minimum to zero.
·        Look For The Outcomes:
This procedure doesn't take time to show its results. After the surgeon completes the surgery, you can instantly see the result. So, don't worry you don't need to wait for a long time to get your desired results. It's quick.
Recovery Time:
Although it's not a painful procedure but you need to take care of yourself. After the surgery, you should take a rest for at least 4-6 weeks.
During this recovery period, you should avoid lifting heavy objects, shouldn't tire yourself up, and take your medication regularly.
Benefits Of Having Breast Augmentation:
Breast augmentation is very beneficial, especially in some cases where women lose their confidence due to:
Saggy breasts due to breast-feeding
Aging
The small size of breasts due to various reasons.
Breast augmentation gives you your feminine confidence and makes you attractive and beautiful. Now, you can look young and smart with this small yet beneficial procedure.
What Makes You A Good Candidate?
Sound mental health
Not taking drugs
Healthy bodyweight
Non-smoker
Not planning to have a child
Risks:
There are a few risks involved in this procedure that you should know.
Pain in breast
Hinders breast-feeding
Infection
Implants rupture
However, these risks can be reduced if you go for an expert surgeon. A good surgeon always gives you the best advice according to your requirements.
Bottom Line:
Breast augmentation surgery In Karachi, Pakistan is the best option for you if you want to look young and smart again. You can also make yourself attractive in any dress you wear and can be the center of attention.
And, if you want to have the safest surgery, here is the best surgeon.
Dr. Arif Hussain is one of the best cosmetic surgeons in town. He is known for various cosmetic surgeries. He is best in all types of implants and only suggests surgery if thinks you are the right candidate for it.
He knows his work the best and chooses the best options for you. So, book your appointment today for a beautiful tomorrow.
How To Find A Good Surgeon?
Our nose is the most delicate facial part. It is made up of soft bone and cartilage. A little change to the shape of your nose can make a great difference in your appearance.
Therefore, always go for a highly qualified and well-trained surgeon who can expertly do the surgery. Especially, when it's your special day and you can afford no chance of error.
Before making an appointment for breast augmentation surgery In Karachi, Pakistan, make sure you are contacting a well qualified and trained surgeon. He should listen to your requirements and assess your health condition. Then he should suggest the most suitable procedure for you. Furthermore, he should be able to communicate all possible outcomes of the procedure, risk factors, and downtime. For this, you should arrange separate sessions. Furthermore, you should have a look at the before and after pictures of previous cases.
About Us:
Are you looking to get your breast augmentation surgery In Karachi, Pakistan done correctly? Want to have a great looking body. Let Dr. Arif Hussain do this who goes the extra mile to satisfy every single patient of him fully.  With having years of experience in cosmetic surgery and after performing hundreds of successful breast augmentation surgeries In Karachi, Pakistan, he will not disappoint you.He makes use of cutting-edge technology as well as up-to-the-minute surgery tools, in particular, more than 20 years of experience. This is how he gets in the bag maximum client satisfaction. So, let your dream of having desirable face come true by coming in contact with us today. Please get to know about our client's feedback for a better idea.