Who Is A Good Candidate For Breast Lift Surgery?
Every woman desires a perfect figure. However, many natural changes in female bodies make it harder for us to maintain that young and charming figure.Hormonal fluctuations, pregnancies, lactation are some of the reasons for losing body shape.
Moreover, aging and weight issues also play a major role. All these factors affect an important element of female beauty, your breasts. You might see your breasts hanging and drooping. The shape and position of your areola and nipples may also change. You might be able to support it with a bra, but it is only a temporary solution.
For a more promising solution, you can opt for cosmetic procedures. Today many cosmetic procedures are trending such as implants, augmentation, and breast uplift. Undoubtedly, breast lift is the easiest and a low-risk procedure.
If you are already considering a breast lift to enhance and rejuvenate your breasts, you need to know more about the procedure. So, let get to know if you are a suitable candidate or not here:
What Is A Breast Lift?
Breast lift is a miracle procedure in which your drooping breasts are reshaped to give a firmer appearance. The surgery involves the removal of excess skin and tissue to raise the breasts. This will help you get a boost of self-confidence. Furthermore, it will give you a positive self-image and self-perception.
You should keep in mind that Breast lit will only change the shape, not the size of your breast. For this, you can always opt for a breast augmentation or reduction surgery.
So now that you know what is a breast lift you would want to know, how is it done? Well, it is important to know before you decide if the procedure suits you or not.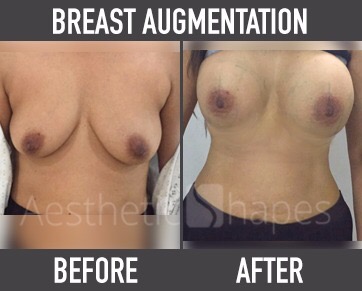 How Is It Done?
The procedure of a breast lift includes the following steps:
Very firstly, you'll be given local or general anesthesia as per requirement. So,just relax since it is going to be a pain-free procedure.
Next, your surgeon will make incisions. The incisions will also be according to what type of result is required, or which area needs more correction. Incisions can be of three types; i) round the areolas, ii) Extending from areolas down to breast creases, iii) Horizontally along the breast creases.
From here, the excess skin and tissue will be removed.
The nipples might be repositioned and brought a bit higher.
Finally, the surgeon will put stitches. He will pull the sagging skin and put stitches deep inside the tissues to do a more long-lasting lift.
The procedure will take two to three hours, while the recovery time can be of 4 to 6 weeks.
Does all this sound fine to you? Do you think that this much information is enough for you to get a breast lift done? Do not rush because there is a lot more to consider yet. The procedure might sound good, but are you good enough for this surgery?In fact, every person is different and has different requirements.
Read ahead to know some factors of the essential makingan individual a suitable candidate for a breast lift.
Suitable Candidates For Breast Lift:
Breast lift is definitely the procedure for you if you have some or all of the following traits:
Breasts Have Lost Shape:
Are your beasts drooping and touching the waist? You might be happy with the size of your breasts but not the shape. This usually occurs after pregnancy and lactation. Also, weight loss can cause your breasts to lose shape and volume.
Breast lift is the best option to consider to reconstruct the shape of your breast, giving them a perkier and young look.
 Breasts Are Flat Or Elongated:
Are your breasts getting flatter? Also, if they are getting elongated below the breast creases, a breast lift is your go-to option.
Sagging And Stretched Skin Of Breasts:
The skin at your breasts can be highly uncomfortable. Especially when you have difficulty fitting in your favorite clothes. Breast lift helps remove any excess skin.
Uneven Position Of Breasts:
Some of you might experience some uneven positioning of your breasts. Simply put, one of your breasts might hang lower than the other. A breast lift surgery can give you more evenly shaped breasts.
Nipples Point Downwards:
Your nipples might begin to point downwards after lactation. While performing breast lift surgery, your surgeon will re position them.
 Major Weight Changes:
If you have undergone a recent weight loss, you might have some sagging skin left behind. To get rid of it, you can consider a breast lift
Aging:
With age, skin loses its elasticity. This can cause the breasts to droop or skin to sag. This can be corrected with a breast lift giving your breasts a more tone appearance.
Non-smoker:
If you want more effective and long-lasting results, you should be a nonsmoker.
Good Health:
Good physical health is also necessary to conduct the surgery. Do consult your physician and get your examination done to see if you are suitable for the procedure. Also, if you have any chronic disease, such as diabetes or hypertension, do discuss it with your surgeon beforehand.
Done Having Children:
Pregnancies and lactation highly affect breast tissue. Thus, it is recommended that you consider getting a breast lift once you have decided to have no more kids. This will make the result last longer. Moreover, some mothers face problems in milk production after breast lift surgery.
Aside from that, it is important that you are financially stable and can take up the cost of the procedure. Also, you should have sufficient free time for proper recovery. Sound recovery is very important for the best and long-lasting results.
Are you looking to get your breast lift done correctly? Want to have youthful looking breasts? Let Dr. Arif Hussain do this who goes the extra mile to satisfy every single patient of him entirely.
With having years of experience in cosmetic surgery and after performing hundreds of successful breast lifts, he will not disappoint you.
To your delight, he makes use of cutting-edge technology as well as up-to-the-minute surgery tools, in particular, the power X machine. This is how he gets in the bag maximum client satisfaction.
So, let your dream of having perky and desirable breasts come true by coming in contact with us today. Book your appointment now.
You can have Free Online Consultation with Dr Arif Hussain by filling up the form below: